Our leadership team recognizes the authority of God, and realizes that we are servants who serve under the King, Jesus Christ. We desire to devote ourselves to prayer and to the ministry of the Word. Our passion and goal is to equip the believers for the work of the ministry until we all attain maturity in the fullness of Christ.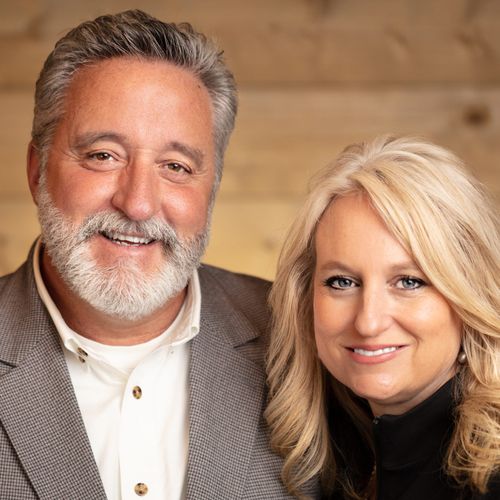 Pastor Jim has been the Senior Pastor since 2008. Previously he served as Senior Pastor at Immanuel Chapel in Clearwater Florida. Pastor Jim received his bachelors degree in biblical Greek from Clearwater Christian College in 1981. He then studied at the Baptist for Israel Institute in Tiberias, Israel while living on Kibbutz Ashdot Ya'acov Ichud. He returned to Israel in 1986 to study Hebrew in an Ulpan located at Kibbutz Gesher. In 1987, Pastor Jim was married to Pam in Clearwater, Florida. They have three children. As the primary teaching and preaching pastor, Jim has a passion for carefully unpacking understanding and imparting the truths of Scripture. Jim's passionate desire is to see those who don't know Christ in the Roaring Fork Valley to come to Him, and to see the that Body of Christ would experience the outpouring and fullness of God's Spirit.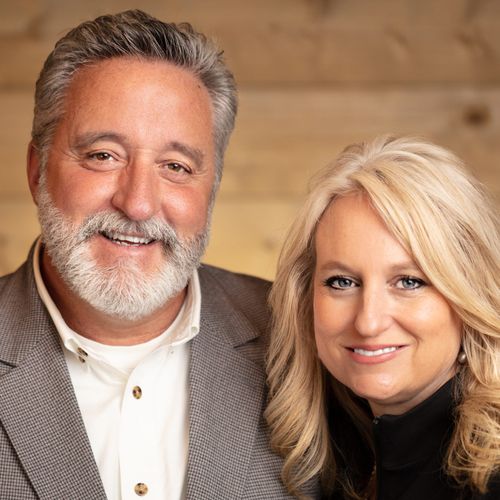 Pam Tarr is the wife of Pastor Jim Tarr, Senior Pastor of Cornerstone Christian Center. Pam, alongside her husband, pastor the church at Cornerstone. She also serves as the Church Administrator, Women's Ministries Director and oversees The Prayer and Healing Room. She is a graduate of INSTE, Institute of Theology by Extension. Pam loves discipling and seeing people come into all God has for them. She also enjoys taking people to Israel with Jim. She and Jim have 3 children.
Pastor Matthew was born and raised in South Florida. He received his bachelor's degree in political Science while on a football scholarship at Stony Brook University in 2005. After returning to South Florida, Matthew became a firefighter/paramedic with the Fort Lauderdale Fire Rescue Department. It was there that Matthew fell into the grip of substance abuse and addiction. By the grace of our Lord Jesus Christ Matthew was able to confront and ultimately overcome his addictions through the power of the Holy Spirit. This experience has given him a heart for those struggling in addiction and a passion to help them find the love of Christ.
In 2019 Matthew graduated from Denver Seminar with a master's degree in divinity and pastoral leadership. After graduation, Matthew met Pastors Jim and Pam while working in a restaurant. This divine encounter lead Matthew to join the staff at Cornerstone in July of 2019 as associate pastor to youth and families. Matthew has a desire for building community with a focus on youth and family development. He is determined in his efforts to cultivate spiritual giftings and help develop others into kingdom seeking disciples under the direction and guidance of Cornerstones' senior leadership.
Children's Ministries Director
Pastor Taylor was born and raised in South Florida. She received a bachelor degree in psychology and child development from the University of Alabama in 2013 in order to pursue her passion for mental health counseling. After graduation she relocated to Las Vegas Nevada where she worked as a substance abuse counselor helping many people overcome their addictions. It was there that she realized the power of the Holy Spirit intervening during her counseling sessions. It was this undeniable power that lead her out of the secular counseling setting and onto the path toward a seminary degree. On faith, Taylor resigned from her position in Vegas and uprooted her life to pursue a master's degree in mental health counseling from Denver Seminary where she graduated in 2019. Taylors' journey has taught her to utilize the tools and experience she gained from secular mental health counseling with her understanding of the power of the Holy Spirit to bring people to true healing through a relationship with Jesus Christ. Taylor defines herself not as a "Christian counselor" but as a Christian who counsels. She has a passion for developing the emotional and mental maturity of children so they can claim their true identities as children of God. She joins the staff at Cornerstone Christian Center as the director of children and student ministries while maintaining an independent private practice.
Salvador has a focus on media production with the goal of helping expand the Kingdom through communicating through video production, photography and online media. After graduating BSSM in 2005, Sal went on staff and helped manage the video production team for Bethel's media department for 10 years. He has also lead youth ministry and missions teams across the world. Sal is now the Media Director and oversees all aspects of technical production at Cornerstone. Along with being involved with local business chambers, he loves traveling to new places, spending time with friends and family, cooking, playing games, enjoys the outdoors and loves being Haddie's husband and a new father.