Our church first met in Aspen, Colorado in 1969 in the lobby of the Limelight Lodge. It was the vision and passion of Leroy and Margaret Paas, owners of the Limelight Lodge. They met there until they were invited to meet in the Basalt American Legion building. It was drafty and cold, and the congregation huddled together trying to stay warm by the one and only stove in the building. The congregation worshiped in coats, hats, gloves, scarves, and snowmobile boots. Later they moved to the warmer Basalt High School cafeteria. This was a temporary arrangement because the land on which the church now stands was soon donated. The congregation first met underground in the basement while the church was being built above. The church has seen many wonderful members come and go over the years, but it has always remained a light in the Roaring Fork Valley. Over the years there have been several pastors who have served well. Over the years, additional properties and buildings were acquired by the church. Pastors Jim and Pam Tarr were honored to come from Florida and serve the congregation since 2008. Since that time, the church has been able to start Cornerstone Christian School, serving children in and outside the church. The Lord has blessed the congregation in so many ways, and it is a loving and passionate congregation desiring to be a light in the Valley and to lift up Jesus Christ.
We are a non-denominational church here in the Roaring Fork Valley, existing to help people discover the goodness and love of God. We believe that Jesus is the fulfillment of all the promises and prophecies given to the Jewish people over thousands of years. They all revealed that a Messiah and Savior would come, and Jesus is the One! We have experienced God in a personal way, and we just want to be here for the purpose of leading other people into an amazing relationship with Him through Jesus. Our prayer is what Jesus taught us to pray, "Kingdom of God come, will of God be done on Earth as it is in heaven." We are believing God for the salvation of our Valley and the revival of God's Church!
We believe in the power of salvation that changes our lives forever. We also know that the early steps of our new faith walk with Jesus are absolutely critical. It's best as a new Christian to get off on the right foot. Right after you have given your life to Christ, we want to teach you about the power of prayer, the vital role the Bible plays in all our lives, the reasons for why we worship with others, and the confidence we can have that we are completely forgiven of our sins and unconditionally loved by God.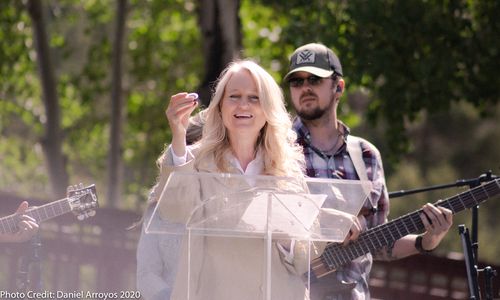 Be a part of our story...
Join us every Sunday as we gather to worship together at 10:00 am.